A survey by US investment adviser Raymond James shows a shift in online search behaviour.
In 2014, 55% of the people who wanted to buy something searched through a search engine and 38% went straight to Amazon. In 2016, the case was reversed: only 26% began their search through a search engine and 52% immediately looked on Amazon.
Remarkable? Apparently, because this information is being widely shared by the online marketing community, with everyone drawing their own conclusions. Are Google's days numbered? Will people who professionally deal with search engine marketing soon have to look for another job? And if so, how do deal with this as a business?
Bold statements are always good for visibility on the Internet, but I do think we should nuance this a bit. For one thing, it is a survey conducted in America, where the situation is different from ours. A survey, moreover, carried out among a very limited group of only 587 respondents.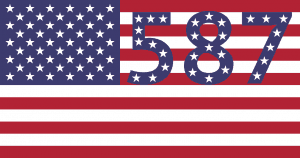 There is a trend, that's for sure, and we can assume that it will affect us as well.
Once consumers discover where they can find what they are looking for, they will not make a detour. But throwing SEO and SEA overboard and shifting the focus to other marketing efforts, might just be a bridge too far. It's not a matter of 'or', but of 'and'.
Customer journey
They derive their effectiveness from the way they work together. On the customer journey, the consumer has different needs at different times. The trick is to be in the right place at the right moment with the right message.
Will your customers go directly to Amazon? Fine, make sure your products can be bought there. However, sometimes they are simply looking for information or reassurance. At other times they could be looking for amusement or entertainment.
Typically when they have more questions, they search for answers in what they perceive as the appropriate places: Google, Bing, Quora, social media, etc. These are all potential contact points.
Conclusion
From the very start, the Internet has been a world in motion, and all we can do is move along and respond appropriately to changes and trends. Not by changing course and putting our focus completely on one channel, but by making use of the synergy that is generated by a broad presence.
So to get back to original question: we can assume that Google is smart enough to realise this, and will continue to come up with new products to remain a key player.