Conversion Day: Our 5 Key Takeaways
On Tuesday 15 November 2016, 700 online marketers joined Bloovi's Conversion Day at the Brussels Event Brewery. A day filled with interesting speakers on the latest trends and challenges in the world of online marketing. And we were there! These are 5 takeaways that you should definitely remember:

1. Data or people? What marketing is really about
As online marketers, we have known for quite a while now: the real power is no longer with the company, but with the customer. It's the reality businesses face today and which causes a shift in company structure. It's no longer the people with the highest positions, but the consumer who makes the decisions. This digital transformation puts two crucial aspects to face each other: data and people. But what is marketing really about?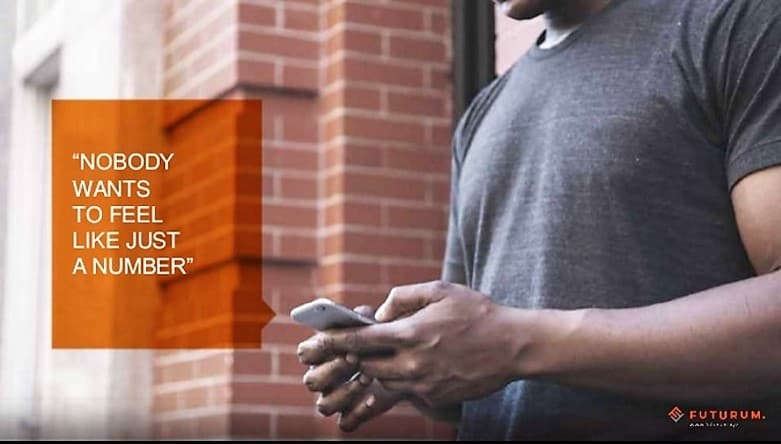 If you want to grow in a market in which your customer has all the power, you'd better understand what exactly it is that your customer wants. As marketers, we have all the possibilities to find out through data who our customer is, what he does and what he is looking for. Figuring out trends in the behavior of your customers gives you the key to success. It's what you do with that data, that makes all the difference in the world.
2. The power of the consumer
A recurring element throughout this conference is the fact that the consumer these days has a very powerful position. What is being said about your product or brand on social media, blogs, forums, etc. has a major impact on the consumer's decision to buy or not. David Darmamin, founder of Hotjar, called it 'the age of the connected user'. If you completely fail online, everyone will know.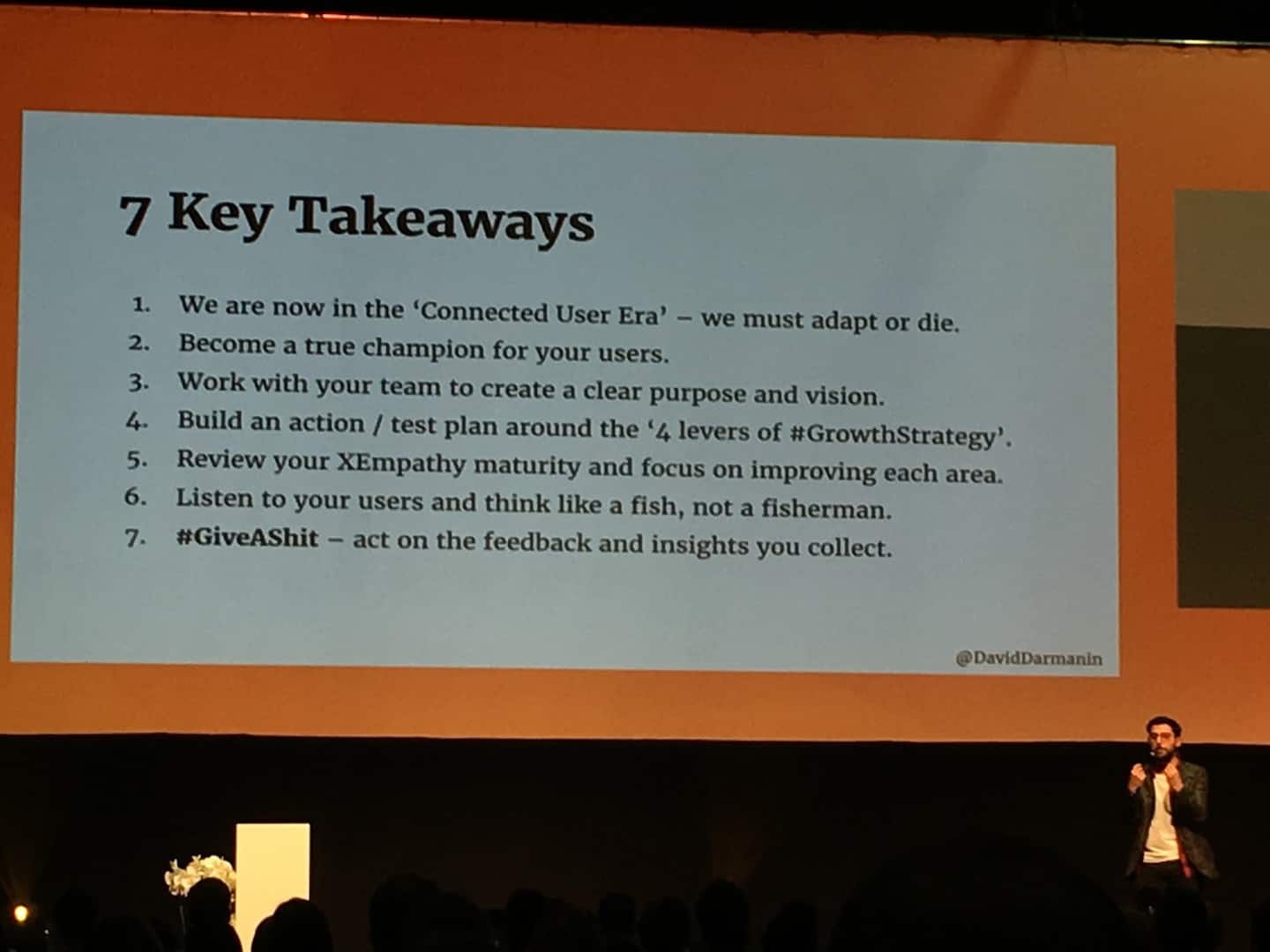 The real value is in the experience of the consumer: how you make him feel, is what your customer will remember. You should therefore map out the entire customer experience: what are possible touch points? Create a number of key themes around your company's personality and make them connect to those touch points. Try to put yourself entirely in the customer's position.
3. Content is key
People are not looking for your product, they are looking for an answer to their questions. Christian Kinnear of Hubspot confirmed this in his presentation 'driving your business with inbound marketing'. There's a world of information out there, but every single piece of content is an opportunity to be found. Grab that opportunity! Share content that is of real value to your audience. A meeting with a salesperson is not value, an ebook is.


There's a world of information out there, but every single piece of content is an opportunity to be found.…

Click To Tweet
This counts for both B2C as B2B, as Jelle Annaars of Supercontent stressed in his presentation. A B2B immediately drops the bomb: 'buy now', 'test now'. A first time visitor to your website is not ready to buy or test. He wants to get to know you, discover who you are and what it is you do. Jelle suggested his own version of the inbound marketing process: the 4 A's or Attraction, Affinity, Authority and Action. "You want people to know you, like you, trust you and then you ask for a sale."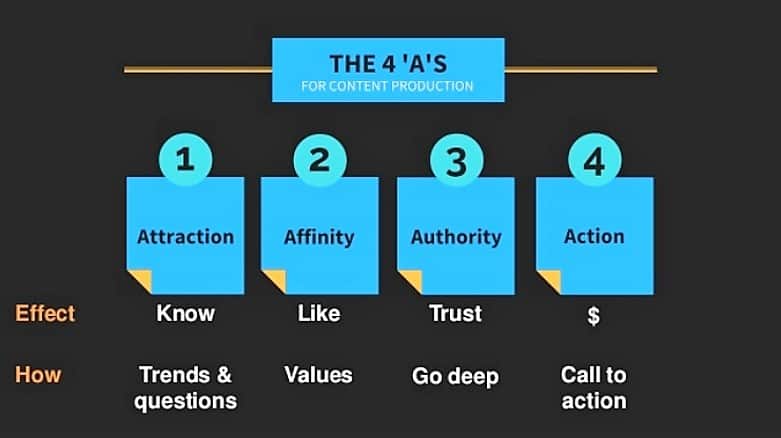 4. Unsexy products need content too
Of course it's fun to write for popular brands and trendy products, but unsexy brands need content too. 87% of internet users admit that useful content has an influence when buying everyday products. 70% of companies worldwide do not have a content strategy. In a world that is more and more driven by content, that is a scary figure. A few practical tips to write for that boring product: everything starts with a strategy, do enough research, know your company and your target audience, and use all available tools. Map out the buyer journey and write for every single phase in that journey based on a detailed content plan. Analyze, adapt and repeat.
5. Today's buzzword: marketing automation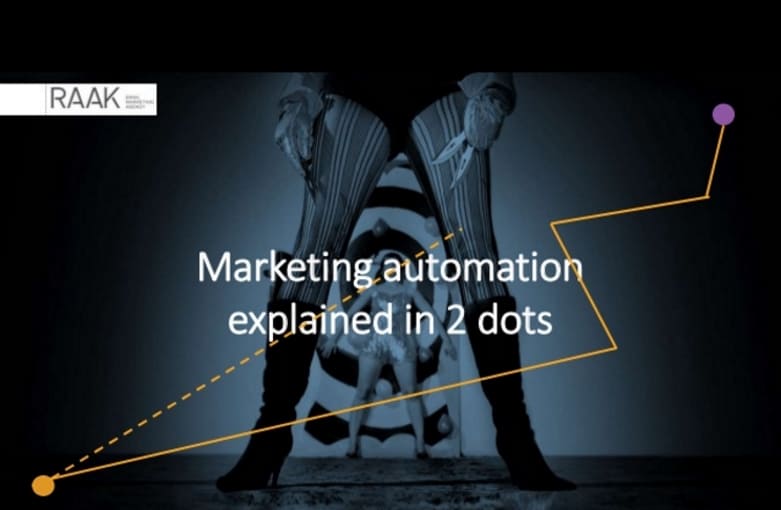 Marketing automation, you hear it everywhere these days. Tim Karpisek of Raak explains the concept with two points: how do you get from your starting point (1) to your goal (2) in one straight line? For most people marketing is all about trying different things, adapting, testing, adapting them again, and hopefully in the end you'll get your expected result. Marketing automation makes this a linear process. But what businesses often forget is a strategy, and that is one of the main reasons why marketing automation often fails. So we have listed the three main steps:
Strategy: who do you want to reach? What do you want them to do? How will you get them to do that? Example: by means of an e-mail campaign with a clear 'call to action' you want your target audience to create an account on your website.
Setup:  create a clear step-by-step process. Example: if your potential customer clicks on a link in your e-mail, he'll arrive to a landing page, does he subscribe, he'll get a thank you message, if he doesn't click through, he gets a second message, and so on. Use the tools available to automate this process.
Execution: get results from every part of the process: campaign data, consumer data, online activity. Analyze your data, adapt and repeat.