When it comes to blogging, there are more possibilities than just your own website. While content is still found through search, more and more people go directly to their favourite websites to read about the things that interest them.
Blogging platforms are found everywhere on the internet. They are websites where companies, experts, and 'ordinary people' publish articles, photos, videos and more. Some are specialized, others offer something for everyone, and all have a more or less pronounced social function. Examples of general blogging platforms are LinkedIn, Pulse, Tumblr, Facebook and Medium. In this article we'll dive into the world of Medium.
How do you measure the results?
What is Medium?
Medium.com is a website that was started in 2012 by Evan Williams, one of Twitter's founders. It is a mix between a blogging platform and a social network. A blend of blogger software (like WordPress) and interactive reading experiences (like Twitter), complete with followers and likes. A comprehensive comparison between WordPress and Medium can be found in
Battle of the Blogging Platforms
.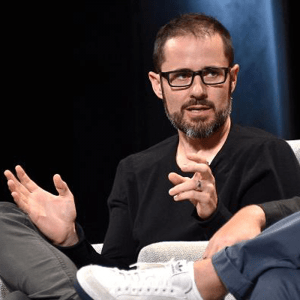 Medium's Head of 'B2B Partnerships', Sophie Moura, calls the website a 'Social Content Platform'. That's a nice description of the platform's wide range. Everything is possible on Medium. Your own or cured articles about any subject. Posted by journalists, literary authors, bloggers, companies and brands. From long and deep articles to short teasers that link to content elsewhere. Blog posts on Medium can consist of text, videos, infographics and images.
Why would you blog on Medium?
There are several good arguments. We'll give you five:
1. Built-in readership
When you publish on Medium, you benefit from a large community of about 650,000 users, accounting for 30 million monthly visits, according to the latest figures. There will be more by now. Because Medium sorts and publishes articles in thematic collections, chances are your posts will meet the kind of people you want to reach. Articles that stand out are also brought to the attention of the target audience on the site and via e-mail.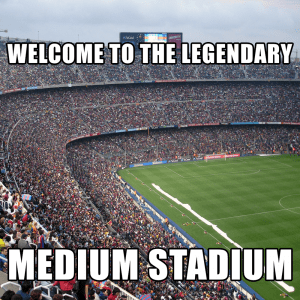 2. Built-in content marketing possibilities
Link to your website
In the articles you publish on Medium, you can insert links to your own website or blog.
An additional channel for existing content
Many platform users publish blog posts from their own website also on Medium. You can configure your WordPress blog to take care of this. Medium is also a good place to give old blog posts a second life.
Create your own collection
Medium offers the possibility to create and manage your own collection. For example, this may be a collection of items that are of interest to your audience, or a branded collection with your brand name as title. An interesting result of the social dimension of Medium is that you can convey other authors to have their articles published in your collection, which can significantly increase the value for your audience.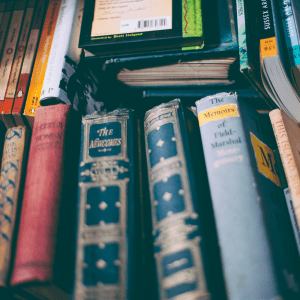 Bring your own audience
You can link your Medium profile to your followers on Twitter and Facebook. Medium will then determine which of these users are also on Medium and automatically connect you with these people.
Embedding
Media from external sites like YouTube, Twitter, Vimeo and many others will be automatically added to your post.
3. Convenience
Publishing on Medium is very simple. The minimalist design leaves no room for bells and whistles and the user interface is an example of user-friendliness. What the editor shows is exactly what the reader sees. For visitors, the ease of use is an argument to spend some serious time on Medium. Features like 'comment', 'share' and 'recommend' (the 'like' of Medium) are easy to use. And the quiet layout with black text on a white background keeps the attention where it should be: with the content.
4. Quality
On Medium, people do not come to search or scan, but to read. That, at least, is the philosophy of the platform, and Evan Williams and his team put in an effort to stimulate engagement. Not only through the aforementioned minimalist design, but also by way of the algorithm Medium uses for the rankings of the articles. Unlike almost anywhere else on the internet, the publication date is not a factor, and the most recent posts do not automatically appear on top. Neither the number of followers of an author has an influence. Decisive is the quality of an article, as judged by the readers and by the editors. The reward for quality, through readers recommendations and the emails Medium sends out to selected users, can lead to huge exposure.
The recognition of the quality level – and especially the degree of engagement – is shown by the large names that regularly publish on Medium. Google uses the platform to promote its 'Ideas blog', the Gates Foundation posts updates on its charity projects and The White House published the 'State of the Union' before it was pronounced. That's a nice bevy for any company and any author. And also a good incentive to deliver only top quality content. You do not want to be seen as the dumbest boy in class.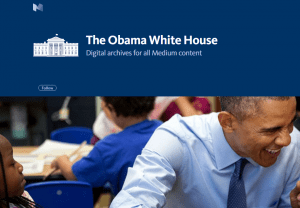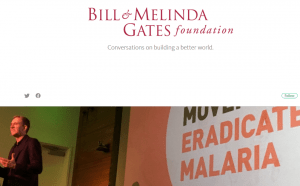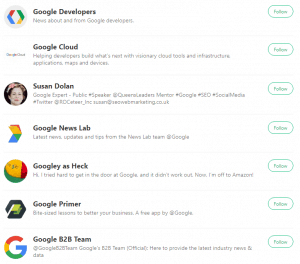 5. Price
Our last argument to blog on Medium.com: It's free.
How do you measure the results?
On Medium, you can not use Google Analytics. Instead, you get an overview that includes the following data:
Views: How many people saw your post
Reads: how many people read it
Read ratio: how many of the people who saw your post took the time to read it
Recommendations: The number of people who recommend your post
Compared with Google Analytics, this is summary information, but the data provide insight into the main 'Key Performance Indicators' (KPIs). They also serve as signals for the Medium algorithm, which determines the ranking of posts and the possible prompts in emails.
The SEO consequences
A question that immediately arises: is fully or partially republishing my existing blog posts on Medium not harmful to my SEO? The answer is: no.
To avoid the risk of duplicate content, Medium offers the possibility to publish content with a canonical tag that refers to the url of the original blog post. A canonical tag is a piece of meta data in your site's source code that tells Google to give authority to the original url. This resolves the problem of publishing the same content in multiple places and avoids punishment for duplicate content.
In addition to insurance against negative SEO consequences, Medium also offers a positive SEO effect. The high domain authority of Medium means that pages on the site can potentially rank high in search engine results.
Disadvantages of Medium
With all of the positives that Medium offers as a platform for your blog, there are also some critical comments to be made.
Medium has the same disadvantages and risks as other platforms that you don't control yourself. You don't publish under your own domain name and have to depend on the owner's decisions.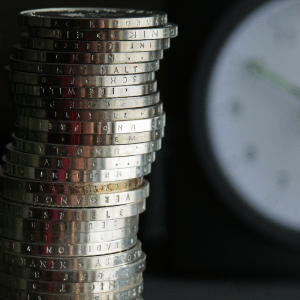 What if Medium stops? Then you lose your followers. And how does Medium want to earn money – what they do not currently do, according to their information. This year, they started a subscription for $5 a month, which gives you access to some sort of premium articles. For the time being, the proceeds are for the writers, a commendable initiative. But in the future they could think of ways to capitalize on the website that may not be to your liking.
What some critics also perceive as a weakness is the strict, minimalist design. Although this demonstrably contributes to a pleasant user experience, we have to do without some of the options we've gotten used to. For example, the possibility to create our own call to action.
Another disadvantage is the strong American signature of the platform. This can be an obstacle to companies with national or European target groups. Although you can publish content in any language, only English texts are likely to get a major audience.
Conclusion
Blogging on Medium is easy and offers the opportunity to reach a large audience. You do not build up your own domain and don't control the layout and other issues, but you can link to your own website without restrictions.
For those of you who just start blogging, it's a good place to try it out. If you like it well, you can later post your articles on your own blog.
For people and companies with an existing blog, it definitely offers the benefits to do Medium 'on the side'. Migrating your blog to Medium and only publishing on this platform seems less desirable.
The main reason for publishing on Medium is that your posts are seen by potentially interested readers you might not have reached otherwise. HubSpot – not the least name in inbound marketing – has been using the platform for some time and found to their surprise that they only knew 10% of their followers on Medium from Hubspot.com.
The way Hubspot uses Medium is a good example of the added value that the platform can offer. They do not republish existing blog articles, but create new content – specifically for Medium – in their own collection, which they have baptized
ThinkGrowth
.

Our final conclusion is that Medium again emphasizes what it is all about in content marketing. Not quantity but quality. By breaking the habit of putting the most recent posts at the top of the list and prioritizing quality instead, Medium.com provides a valuable alternative to the urge to come up with something new and to make yet another unnecessary contribution to the content mountain.