Having a website is the first requirement to get started with online marketing. Old or new, it doesn't matter. As long as you have one and you make something of it! Because your website is your business card: the first impression has to be right. But keep in mind that a website is more than just looks. You want the right people visiting your site to find an answer to all of their questions. They're visiting for a reason and want your website to meet their needs.
In many ways, your website is the center around which all your marketing efforts revolve. Here are 10 valuable things to consider for a better website.
A good website:
1. makes a good first impression
You never get a second chance to make a first impression. A good website conveys your message to the visitor in a glance. Within 3 seconds, your visitor will have decided whether he finds your website relevant or not. Does your website fail at giving him what he wants, he'll be gone before you know it. This way, he'll be telling Google that your homepage was not relevant to his search. With a lower position in the search results as a possible consequence.
Within 3 seconds, your visitor will have decided whether he finds your website relevant or not, via @0ptim1ze
Click To Tweet
Your website immediately needs to make clear:
Who you are
What you do
And how you can help the visitor to find what he's looking for
A website is trustworthy when it is clear who's behind it and all necessary contact details are mentioned.
2. has a clear objective
What's the reason behind your website? A web shop has a very different objective than an informative or a corporate website. While the latter wants to inform people, the former will go for maximum sales. First decide what you want to achieve with your website and make sure to focus on that objective. Providing different kinds of information is but confusing. Help the visitor find his way by mapping out where to go.With strong Call to Actions (CTAs) in the right place, you'll lead your visitor to the wanted result.
3. can be measured
Make your goals specific and measurable. You want more people visiting your website and then convince them to buy? Detailed information about your visitors and their behavior can be gathered with free tools like Google Analytics. The number of visitors, their age, sex and interests, the path they took on your site, the percentage of people clicking on the 'order now' button, … Tools like Google Analytics offer endless possibilities. Based on this data, you can adjust your goals and optimize your online marketing strategy.

4. can be found by Google
Google searches your website a couple times a week. What the search engine finds there, will determine your position in the search results. Optimize your website, so that Google can easily find his way. In the world of online marketing, we call this SEO or Search Engine Optimization. There are a number of things you can take into account:
Technical implementation: make sure the search engine understands what's on your website. Make it easy to crawl by providing a clear and well-built structure. This way, Google will easily find the way and index all the right pages, as well as show your site for the correct search terms.
Content: make your content relevant to your visitors. If they can find what they're looking for, they'll spend more time on your site, telling Google your content is meeting their needs. Think of keywords that visitors to your site most likely used to find your website. Use those words consistently in titles and content throughout your website.
Popularity: include valuable links to your website. Being active on social media can help you build popularity and thus increasing traffic to your site.
Google knows a lot, but not everything. The search engine cannot see images, for example. Make sure every image has an 'alt tag': a description of what can be seen in the image. Another element Google cannot recognize, is 'flash'. If your website works on flash, Google cannot determine what it's about. So although it looks nice, don't forget about Google.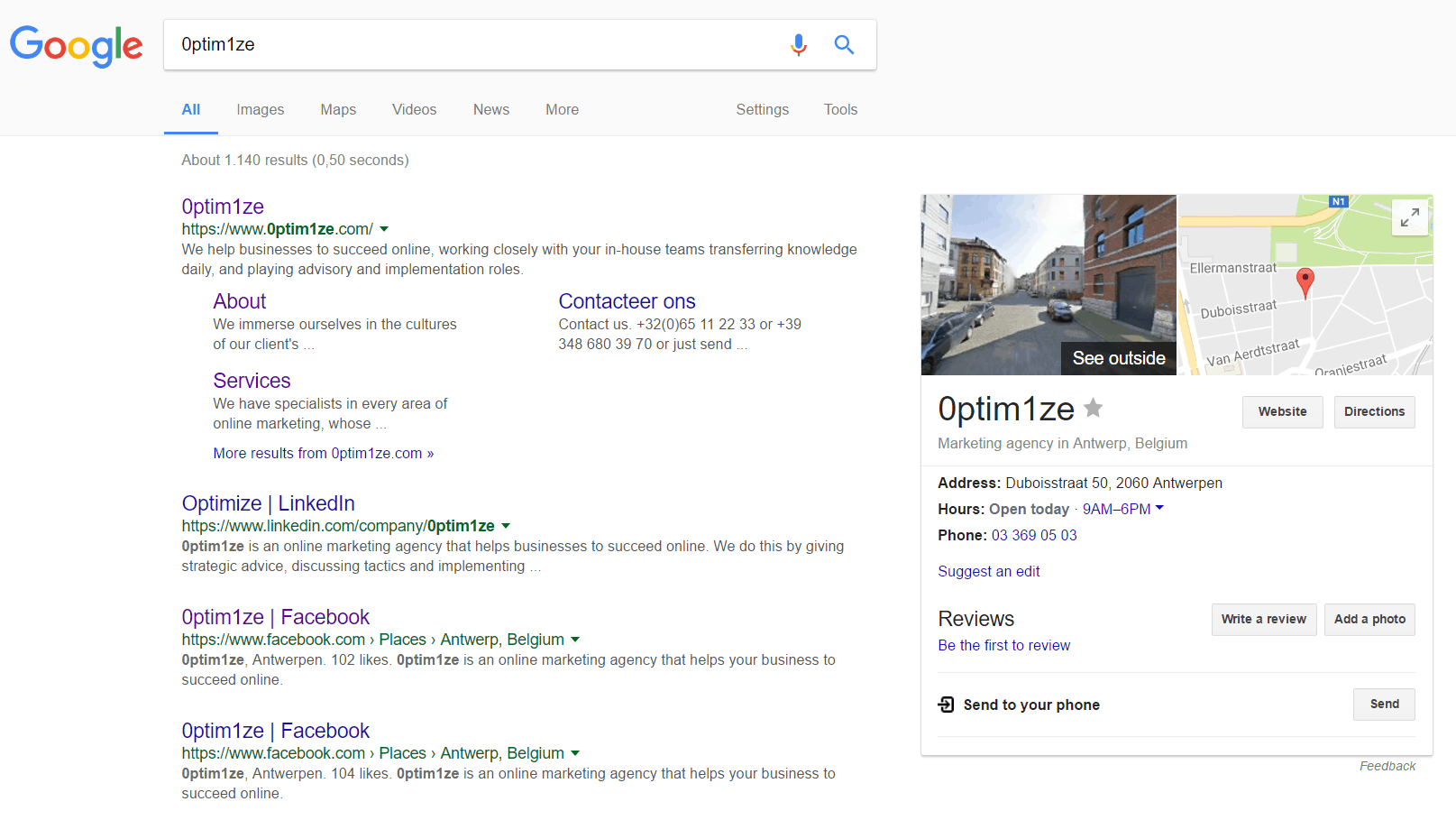 5. meets the needs of the audience
A website visitor usually comes on his own. Address him in person and try to offer him what he's looking for as quick as possible. Tempt him with unique and valuable content to click through to other parts of your website. Structure the information so that his most important answers are answered first. And keep in mind that his attention span is very limited. On the internet, we tend to scan more than we read. We look for information that is relevant to us. Divide your content in smaller chunks with attractive and intriguing headers. Vary between text and visual elements as photos, infographics or video.
6. has a clear structure
A clear structure and menu makes sure visitors can easily navigate your site. Try and click on all the menu options yourself. Did you end up on the page you expected? Does that page work as it should? Try this with every link on your website. Is there a page that doesn't work, fix it, or at least make sure you have a good 404 error page with a backlink to the previous page or a higher section on your site.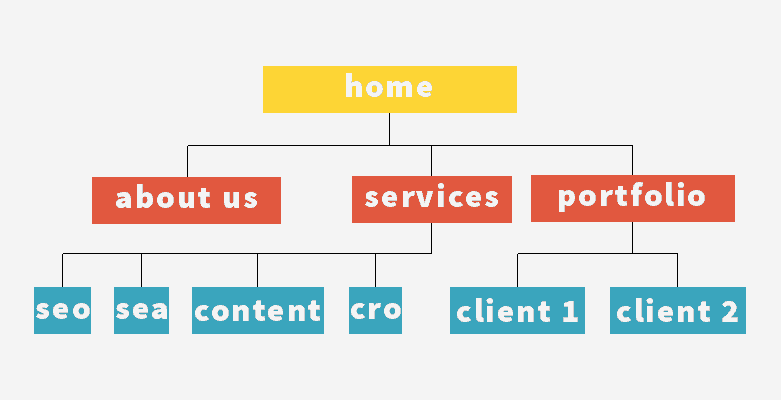 7. is always up to date
Keep your website alive. An older date gives your visitors and Google the impression that the website is outdated and doesn't invite much to continue navigating.
8. works on all devices
The increased usage of mobile devices to access the internet is a worldwide trend. It's therefore very important to offer a great website experience on every device: smartphone, tablet and desktop. Does your website provide this experience? Make sure all text is big enough to read, and that the user can easily click on every button. Do all menu links work as they should? Can a visitor easily fill out the contact form?
Sometimes, very small changes can make a big difference. To give you an example: a menu button scores 20% better than a 'hamburger' (three horizontal stripes) as the menu.
9. is high-speed
If a website doesn't load within three seconds, your visitors will drop off. This average has been backed by research time and again. But not only 'human' visitors care about speed. Google considers the time it takes for your website to load. Every page on your site should load within 1.4 seconds or less to get the most SEO benefit. There are different ways to speed up your website. One of the easiest is resizing your pictures to a smaller format. Also the use of JavaScript makes your website slower.
Here you'll find out how we doubled the speed of a client's website.
10. stimulates interaction
Does your website motivate visitors to interact with your content? Include social sharing buttons. That makes it easy for a visitor to share an article, photo or quote with others. Every share is a valuable link to your website.